YouTube is the king of online video. This brand is so popular that most people don't even know that there are alternatives that exist. However, other video sites are actually better than YouTube in some ways. Like Vimeo for example.
Vimeo has grown massively over the past decade and becomes the biggest competitor to YouTube. Vimeo may have a smaller user base than YouTube, but when comparing Vimeo with YouTube, we can see that this application is superior to competitors in some respects.
1. Vimeo provides better video quality and encoding
YouTube values quantity over quality. Users upload more than 500 hours of recording to YouTube every minute. And YouTube needs to process all these videos before they can be published online. To handle that volume, YouTube must balance the compression speed with the quality of compression.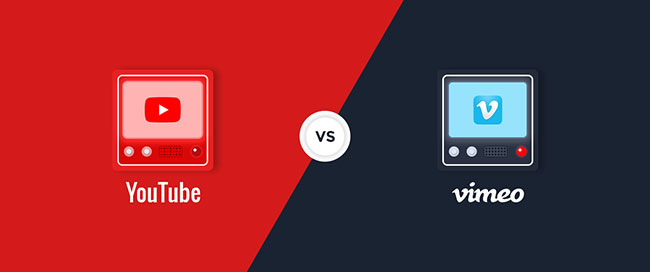 On the other hand, Vimeo values quality over quantity. Because Vimeo has stricter guidelines for accepted videos, the handling is much softer than YouTube. And that means it can focus more on maximizing the quality of each video, by using better coding techniques.
If you upload the same video to both YouTube and Vimeo at the same resolution, the Vimeo version will be much nicer because it will have a higher bit rate.
2. Vimeo has a higher reputation
Take a moment to wonder what you think of when someone comes to a YouTube video. Then consider what you think of when someone talks about Vimeo videos. If you have experience with both websites, your sense of each brand will be completely different.
YouTube is basically a place that holds a lot of videos. You can upload anything you want, as long as it doesn't talk about sex, excessive violence, etc. No one prevents you from uploading low quality nonsense or spam, while Vimeo is very strict. engraved in allowing content to be posted.
This is a double-edged sword. On the one hand, this limits the types of channels you can run on Vimeo. However, most people find Vimeo videos more professional than YouTube videos. In other words, if your content is appropriate, then choose Vimeo because the platform is definitely more reputable than YouTube.
This is why Vimeo has some of the best short films that you can watch online. While YouTube is more about channels that produce a variety of content, Vimeo is more about creators who focus more on each video, rather than on quality, not quantity.
3. Vimeo has a more refined audience
Because Vimeo limits the type of videos that are uploaded and considered a more reputable site than YouTube, it attracts a different audience.
So while YouTube has a broader reach than Vimeo, every Vimeo viewer is more likely to engage more deeply in the content. Viewers on YouTube are more annoying and tend to watch fast, while Vimeo viewers often receive slower and more thorough content. Audience expectations for the two platforms are also different.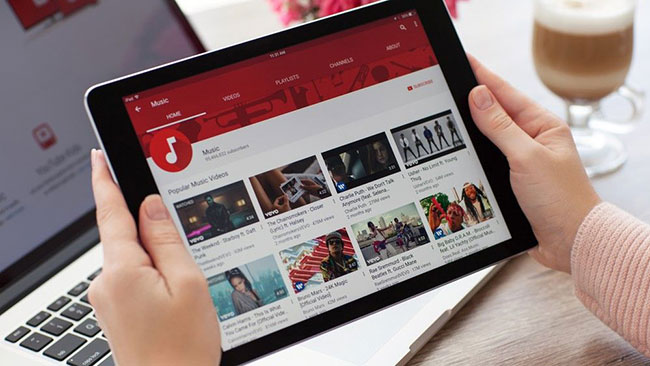 This is most evident when you compare the comment sections of both sites. YouTube is known for its awful comment atmosphere, while on Vimeo it is completely different, commentators tend to be constructive, mature and more profound. If you are a creator, this can be quite new.
4. Vimeo offers greater freedom for artistic creation
There are two aspects of YouTube that prove to be frustrating for people who want to create certain types of artistic content. Which leads to the video disappearing for no reason.
– The rules regarding "adult" content are not consistent on YouTube. You can find videos with content directly related to this topic that have been on YouTube for years, while videos that are only suggestions can be taken down. So what happens if you make an adult music video? YouTube can take it down, but Vimeo welcomes it, as long as it has artistic value.
– Music is another big issue on YouTube. Specifically, the Content ID system automatically scans each upload to track copyright and mute anything it deems to be a violation. The system is too active and works in a way that "kills more than misses". Even if you are authorized to use a certain piece of music, you will still have to go through censorship rounds to restore the audio. Things are not the same for Vimeo.
5. Vimeo boasts unique features and customizations
If you are not interested in any of the above, here are some practical advantages to using Vimeo instead of YouTube. In terms of ability and flexibility, Vimeo beats YouTube in many ways.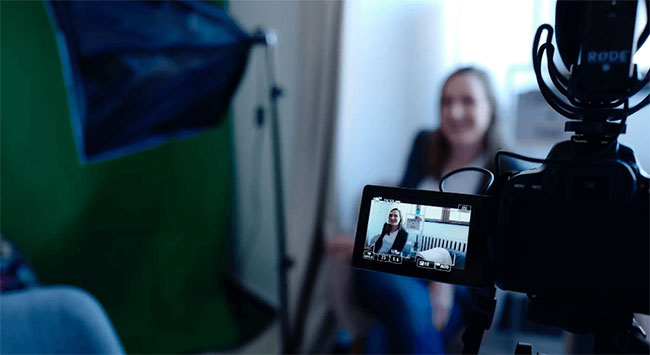 – Replace the video but keep the URL: This is one of the best features of Vimeo. You can replace any of your existing videos with a new video that uploads without losing the URL, thus keeping all likes, comments, statistics, and without breaking any embedded content. may exist on third party websites.
– Password protection: You can set a password on any video so that only people with a password can view it. YouTube does not have this feature, only allows videos in Public, Private or Unlisted mode.
– Embed domain limits: Vimeo lets you set which domains are allowed to embed videos and you can do this on a per-video basis. This way, you can hide your videos on the Vimeo website and make them viewable only on your site.
– Branding web player: Vimeo allows you to change the look of the HTML5 web player by inserting your own logo and brand, which is great for embedding videos on webpages, while YouTube videos are always embedded look the same and end up with unsightly proposal pages.
– Advanced analytics: Depending on your subscription level, you can get different levels of analysis, starting with the traffic dashboard and custom reports, to interactive charts and products. Google Analytics integration.
– Monetize per view: Vimeo On Request allows you to create dedicated VOD sites where viewers can pay to watch videos. You can sell content worldwide or only in certain countries and keep 90% of the revenue. This is a convenient way to make money from work without advertising.
– Plus, Pro, Business, Premium packages: Unlike YouTube, Vimeo is sponsored by the community, not the advertisers. You can use Vimeo for free, but the free account is limited to 500MB uploads per week. Vimeo Plus costs $ 7 / month, Pro costs $ 20 / month, Business is $ 50 / month and Vimeo Premium is $ 75 / month.