Something about Microsoft Teams
Microsoft describes Teams as a chat-based workspace, focusing on real-time collaboration, bringing features, such as chat, video meetings, notes, with OneNote, Office, Planner, integration, PowerBI and a host of other extensions.
In this tutorial, you will learn the steps to install Microsoft Teams application on Windows 10.
How to install Microsoft Teams on Windows 10
To install Microsoft Teams, follow these steps:
1. Open the Microsoft Teams page.
2. Scroll down and click the Downloads Teams button.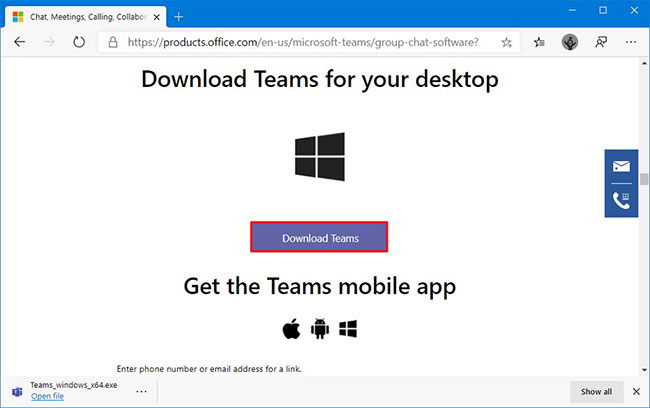 3. Save the installer on the device.
4. Double-click the Teams_windows_x64 file to begin the installation.
5. Log in with your company email address or the account associated with Microsoft Teams.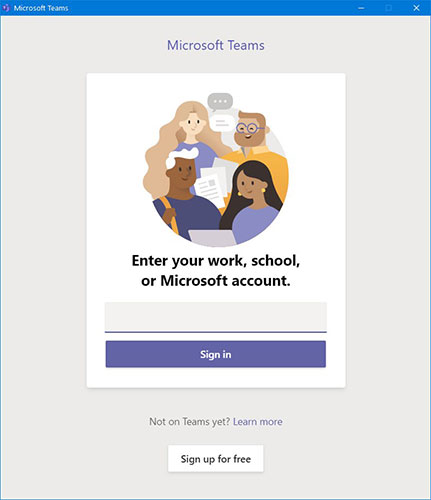 When you complete the steps, Microsoft Teams will install and you can start interacting with your colleagues to complete the work in the company or remotely.
Besides, Microsoft Teams can also be used to study online. Refer to the article: How to use Microsoft Teams distance learning online for more details.
In case you use a Linux system, you can use the Steps in the article: How to install Microsoft Teams on Linux to know how to do it.
Last modified on Saturday, 04 April 2020