(Sony), starting with the flagship sensor line IMX500 and IMX 501. The main objective of this collaborative project is to bring more diverse applications potential to advanced camera systems, with hearts at Compact sensor model with the help of artificial intelligence (AI).
For its part, Sony will also actively embark on developing a smart camera management application, based on Azure IoT and Cognitive Services, to enhance the overall performance of the smart camera sensor system, for Allows you to perform a variety of tasks rather than taking photos or video as usual, such as security monitoring, object recognition, etc. without the help of complex hardware systems. as well as no need to send data to the cloud or other systems for analysis. Integrated AI also means you will be able to handle processed information that the camera obtains in real time, such as counting the number of people who travel to a certain space, or monitoring the number of products. in the warehouse ...
Talking about the new partnership with Sony, Takeshi Numoto, corporate vice president and director of commercial marketing at Microsoft, said:
"Through this partnership, we will combine Microsoft's expertise in providing reliable artificial intelligence-based analytical solutions with Sony, a leader in the camera sensor market, "In order to create a new potential market, bring more choices to customers while ensuring privacy, because the sensors can fully perform AI tasks right on the device."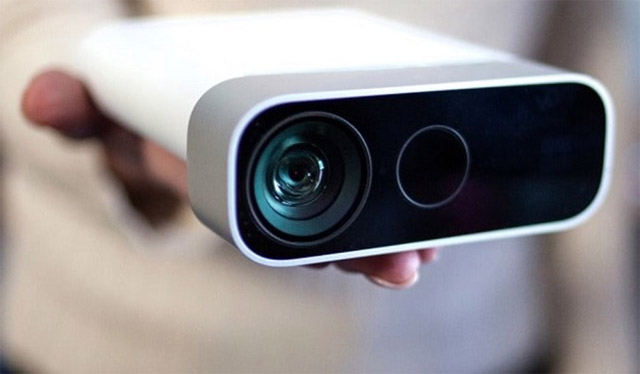 Smart camera management application will be available to independent software vendors operating in computer vision and video analytics services. In addition, OEMs producing smart cameras will also have access to the system to add value to their hardware products. Microsoft and Sony will help businesses apply computer vision and video analytics technology to their products and projects as part of the Microsoft AI & IoT Insider Labs program.
Test versions of the IMX500 sensor model have now been shipped to Sony partners, while IMX501 will also begin shipping in June. Therefore, we are likely to experience devices using new hardware later this year or no later than early 2021.