In the following article, the network administrator will guide you how to reset the password of your Windows 10 login account without using any 3rd tool.
All you need is a Bootable Media drive that contains the Windows 10 installation. Also, you must use the appropriate 32-bit or 64-bit Windows installation disc, depending on the version of Windows you have installed.
If using Windows 10 x86, use the Windows 10 x86, Windows 8 x86 or Windows 7 x86 installation drive. In case your version is Windows 10 x64, use the Windows 10 x64, Windows 8 x64 or Windows 7 x64 installation drive.
This method of breaking Windows 10 passwords can also be applied on versions of Windows 7, Windows 8 / 8.1 and a similar way.
If you can't boot from a DVD drive, you can create a USB Boot drive. See some of the best USB Boot creation software.
1. Boot from a Windows installation USB drive.
2. Wait until the Windows Setup screen appears:
3. Press Shift + F10 to open the Command Prompt window.
4. In the Command Prompt window, type regedit and press Enter to open Registry Editor.
5. On the Registry Editor window, find the HKEY_LOCAL_MACHINE key in the list on the left.
After you've selected the key, on the Menu command you choose File => Load Hive ...
6. Next on the Load Hive dialog box, select the file:
DRIVE: \ Windows \ System32 \ config \ SYSTEM
Note:
Replace DRIVE with the drive letter where you installed Windows, usually drive D.
7. Enter any name you want for the Hive you are loading. Such as 111.
8. Navigate by key:
HKEY_LOCAL_MACHINE\111\Setup
Edit the cmdline parameter and set it to cmd.exe.
Change the SetupType DWORD parameter value to 2.
9. Next on the Registry window, select key 111 in the left-hand list and then select File => Unload hive.
Close Registry Editor and all windows are open again.
Your Windows 10 computer will now be rebooted.
10. Unplug the USB drive and boot the computer directly from the hard drive. The screen should now look like the image below: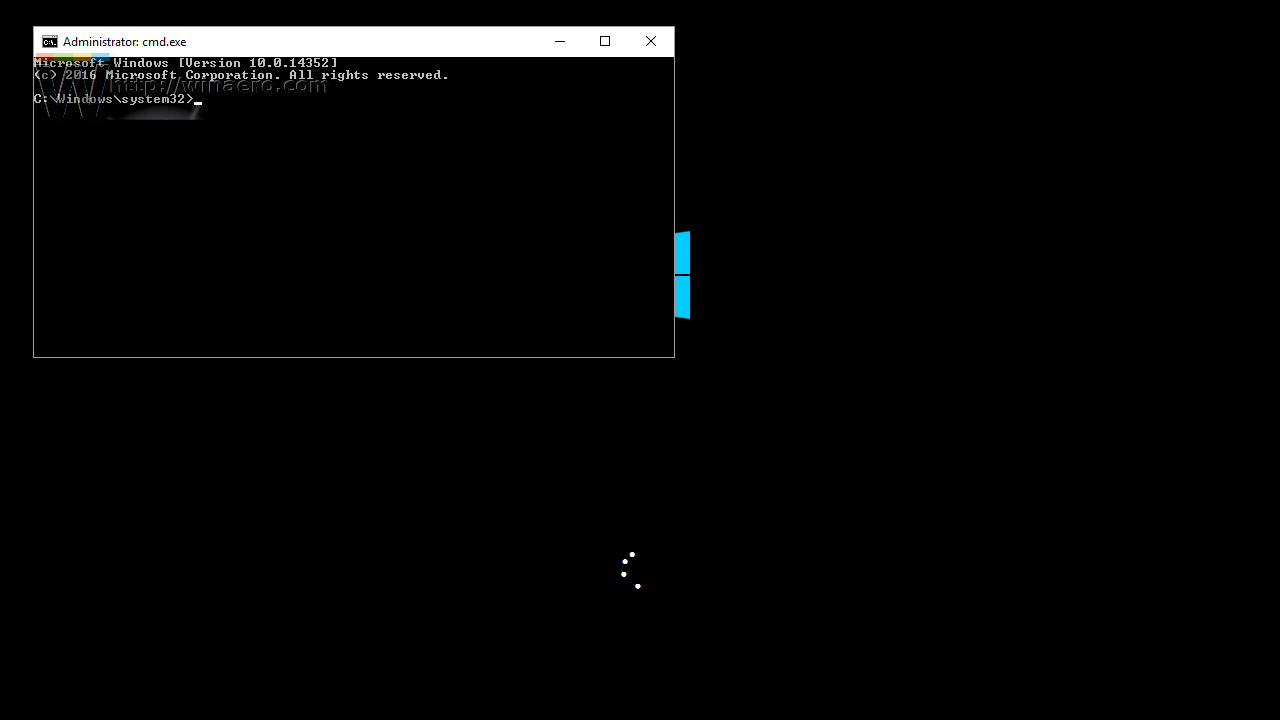 11. Enter the following command in the Command Propmt window:
net user
On the screen will display all existing accounts on your computer.
12. To set a new password for your Windows account, enter the following command in the Command Propmt window:
net user login new_password
If your username contains a space, enter the following command:
net user "your login" new_password
For example:
13. Enter regedit to open Registry Editor.
14. On the Registry window, navigate to the following key:
HKEY_LOCAL_MACHINE \ System \ Setup
Edit cmdline parameters and set blank values.
Change the DWORD SetupType parameter value to 0.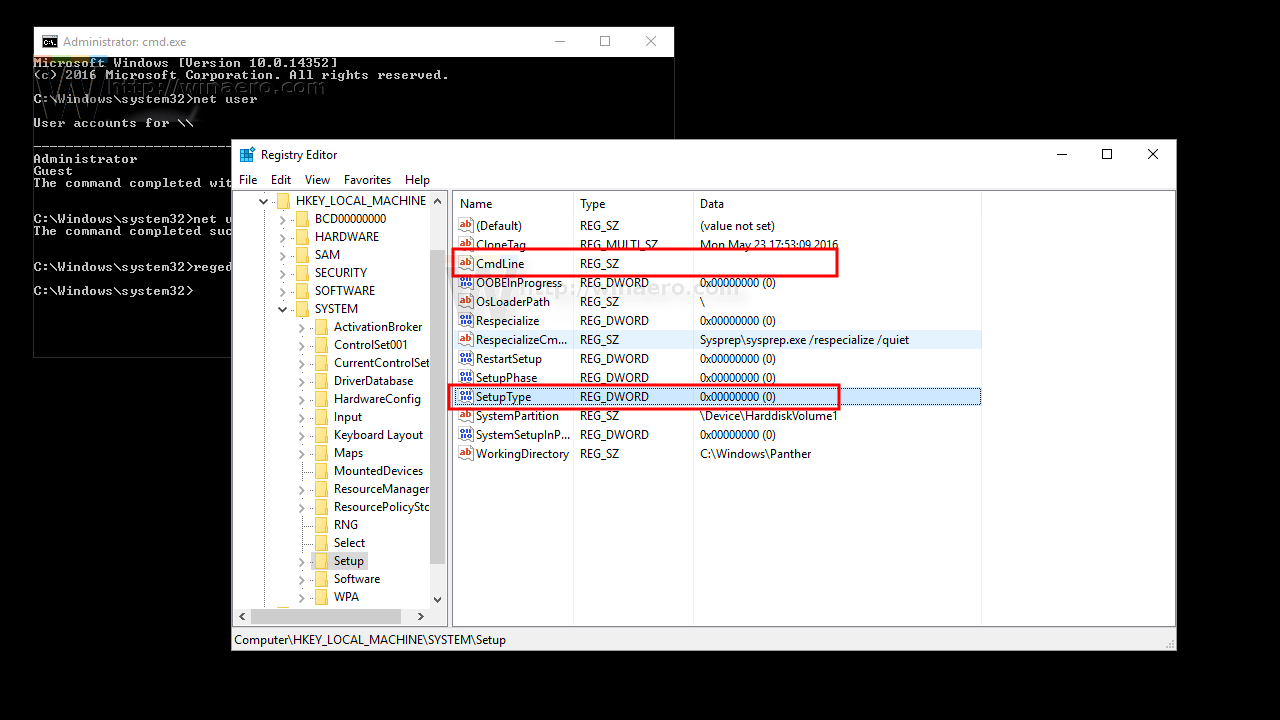 15. Close the Registry Editor window and Command Prompt window to continue.
Now Windows 10 will restart. Once the boot process has finished, you can use the password you just set up to log in to your Windows 10 computer.